Benefits of Collectible Oz Books Series versus Other Collectibles
Mark Shapiro, a well known collector has collected it all from juke boxes and vintage newspaper articles to books, phonographs, thousands of records to posters, autographs from famous people, comics, and memorabilia, etc.
He has collected vintage items of all kinds throughout his entire life. The collection covers his entire house, including the walls in a two- story home in California.
Mark stated it became obvious to him that out of all different items that he collected, the most pleasure and satisfaction he gained has been from collecting L. Frank Baum collectible children books. Since Mark has no kids, but does have 12 complete 1st editions' sets of Oz books, he feels that to him it s like having 12 children! Although Mark is knowledgeable in many other areas, he can spend hours passionately talking about Oz books.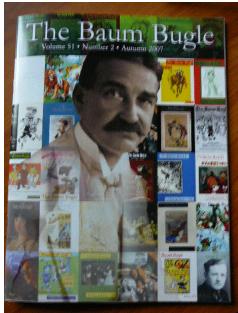 The L. Frank Baum books that Mark has purchased have gone up dramatically in value, as much as ten times as originally purchased for, while in the other areas of collectible items have stabilized with the economy.
Mark's collection of various items has been written up in various magazines and newspapers throughout the country and he stated to me that the "L. Frank Baum books are by far the best collectable and investment he has ever made in the world of collecting".